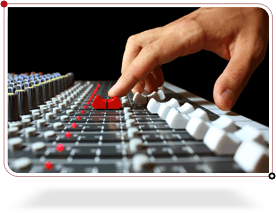 The need for ever-increasing consumer bandwidth is driving the growth for fiber optic solutions in the broadcasting and CATV markets. Operators are continuing to embrace fiber optics for their network requirements. Fiber offers the advantage of higher bandwidth, while having lower noise and being less susceptible to outside interference.

The higher bandwidths by deploying fiber optics infrastructure enables providers to service more applications such as high-definition television (HDTV), Internet-protocol television (IPTV), Voice-over-IP (VoIP) systems, and high-speed Internet.

To capitalize on these applications, you need a reliable and scalable fiber optic solution that offers reliable bandwidth capacity today and tomorrow. Olabs is the solutions provider that can offer you this reliability and scalability. We offer solutions that are deployed in all types of locations, from the headend and the hub, to the outside plant harsh environment and customer's premises.